In the past few years, an increasing number of Australians have been reporting crypto-asset (or cryptocurrency) scams to Australian regulators. Most crypto 'investment opportunities' reported appear to be outright scams, with offenders difficult to catch. Money lost on crypto scams are very difficult to recover, especially when offenders operate outside of Australia and all contact has been online.
An unfortunate recent example we came across of an investor crypto scam went as follows:
The victim was contacted via a cold call about trading crypto via a legitimate trading platform. The caller said they were a broker from a company called GAD International, and they had a legitimate-looking website (globalyondx.com). The scammer also had a licensed version of the MetaTrader platform configured with their own plugins and ready to go for the victim to log into via a subdomain that has now been taken down (CRM.globalyondx.com). The scammer then offers them a free trading account with a small amount of 'free' crypto to trade with on the platform.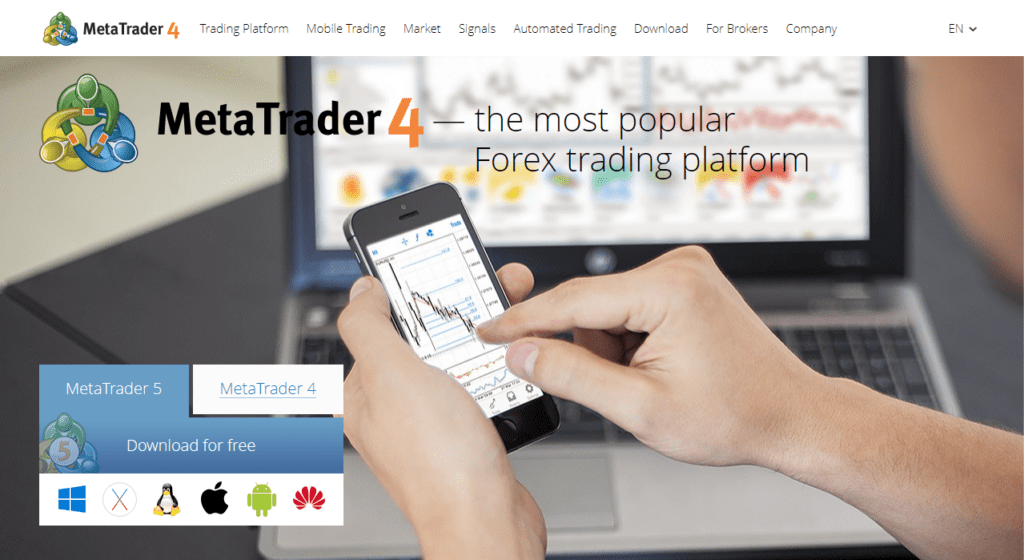 The victim 'does their own research' by checking the website and trading platform app.
The victim logs in to the trading app and watches the brokers 'do their thing'. They see the portfolio going up, so they are keen to put more money in to get even more returns.
This is where the scammers push for the victim to buy crypto through a legitimate crypto exchange like OKX, and then transfer the crypto to the scammer's wallet.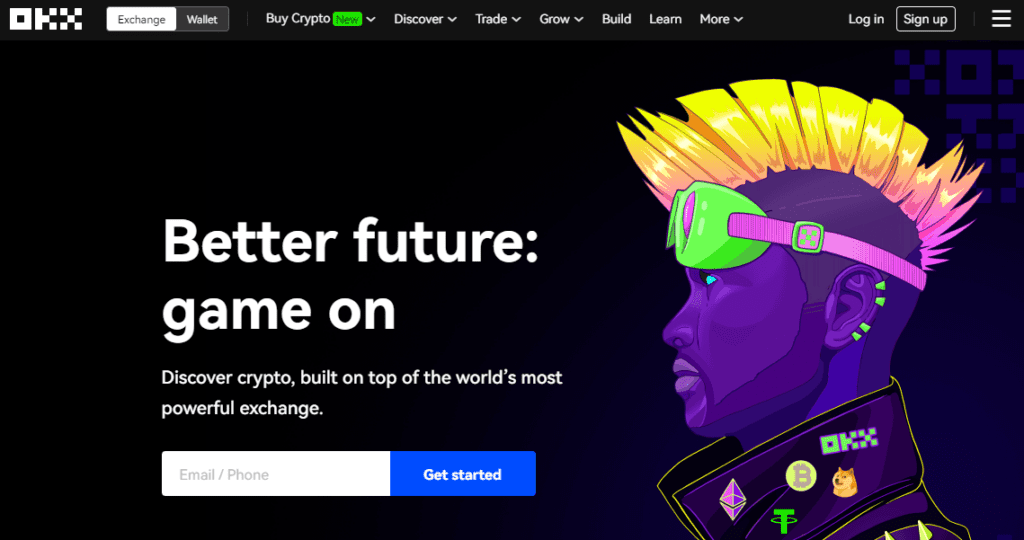 The scammers spent almost a year talking with the victim gaining their trust and even allowing the victim to withdraw a few thousand dollars every now and again to keep them going in the con.
The victim's trading account rises to almost half a million dollars, even though they have sent through less than $100,000.
Once the amount reaches a high level like this, the victim is then notified by the fake trading app and the brokers that if they want to withdraw any more money in their account they have to pay taxes. A European tax and an Australian tax of around $15,000 each.
At this stage, the victim has started talking to some IT friends who have adamantly told them to stop paying money as they are being scammed – and yet because they are so far in, initially they resist, deny, and don't believe that they are being scammed.
Eventually, they come to their senses after their friend sends them many many articles and information about these types of scams. They stop transferring more money across to the scammers, and then immediately the fake account gets closed and the victim loses all access to the account on the fake trading platform.
There are several red flags in the above scenario:
If someone contacts you out of the blue to sell you a crypto investment opportunity, it's probably a scam. Never disclose personal information or transfer money to someone who contacts you in this way.

Just because someone has a nice-looking website, this doesn't mean they are from a legitimate company. They might be piggybacking off a legitimate company, with a real website, or it is completely fake. Check the Australian Securities and Investments Commission (ASIC) if you are unsure, call them during office hours if you have to, and even explain the investment offer to them. They will most likely warn you immediately regarding these types of scams as they do hear about them quite often.

Moneysmart has a list of companies you should not deal with because they have made unsolicited calls and emails about financial services or products, and do not hold a current Australian financial services (AFS) license or credit license from ASIC: https://moneysmart.gov.au/companies-you-should-not-deal-with

To open an account on the legitimate MetaTrader platform you have to connect to a broker to trade, and that requires a substantial amount of paperwork. Be wary of handing over things like your Drivers License, Passport, Birth Certificate and any other personally identifying information to third parties.

Scammers can hide behind the MetaTrader brand, giving legitimacy to their own fake broker platform. All a scammer needs is a license to access MetaTrader so they can use the Virtual Dealer plug-in or others that allow them to delay the real-time market prices, manipulate those market prices, and simulate account balances, profits, or losses. Everything looks and feels real, but it's all a fabrication. What a victim does not realize is that the minute they send funds to the fake broker's bank or cryptocurrency wallet, the funds simply go straight to the scammers' pockets and are used for nothing else. All the trades the scammer pretends to guide a victim to buy/sell/long/short, are never on real market data or with real funds.

The Google Play and Apple Stores are home to millions of apps, and these apps can be loaded with code that has been manipulated to be malicious. Sophos has a detailed article on Android and Apple iOS apps that have been disguised to be cryptocurrency apps: https://news.sophos.com/en-us/2021/05/12/fake-android-and-ios-apps-disguise-as-trading-and-cryptocurrency-apps/

Never transfer your crypto from a crypto exchange to someone else's wallet – as this will be the last time you see it.

While this broker's trading account was shooting up at 5x their initial investment, the crypto market was actually crashing for the entire planet.

Scammers can play the long game – they will quite easily spend a year of their time stealing thousands of dollars from you.

If you think something looks too good to be true – it almost always is, always get advice from experts about investing, talk to a registered financial advisor or your accountant for financial things, and chat to your local IT company if you need some 'tech / online' advice.


What you should do if you think you have been scammed:
Stop sending money, even if it's to 'withdraw funds' – if the entity asks this it's likely you're being scammed.

Contact your bank immediately if you have made a payment using a debit or credit card, made a payment via bank transfer, or shared personally identifying details about yourself.

If you are the victim of a social media crypto scam, you can report it to the relevant social media platform.

Crypto fraudsters often sell the details they have captured to other criminals. So, it's essential to change your usernames and passwords across the board, to prevent further damage.

If you have handed over personally identifying information, contact IDCARE – a free government-funded service that will work with you to develop a specific response plan to your situation and support you throughout the process. Visit the IDCARE website or call 1800 595 160 (if in Australia) or 0800 121 068 (if in New Zealand).

Depending on where you live, you can report fraud to the relevant body in your jurisdiction – for example, in Australia, it is ASIC. In the US, it is the Federal Trade Commission (FTC).

If you managed to record any of the scammer's details, report this to ASIC.

Be wary of falling for a follow-up scam or offers to recover your money. Watch out for the many dubious websites on Google offering these services! We can see about half of the sites on page 1 of google are listed with ads and do not appear to be legitimate.

Get support if you need it from Lifeline (13 11 14) or the National Debt Helpline (1800 007 007).

Moneysmart has a very detailed rundown of Investment Scams here: https://moneysmart.gov.au/investment-warnings/investment-scams
Check out Scamwatch to get more detailed help: https://www.scamwatch.gov.au/get-help/where-to-get-help
You can read more on MetaTrader scams here: https://brokerspread.com/metatrader-4-scams