Introduction
The following is a guide to purchasing a domain name (or URL) for your business or project. To do this we'll use Namecheap, the domain register we use and at Beetle Digital.
Instructions
Open any internet browser (e.g. Edge, Chrome) and type namecheap.com then enter.

In the search field on the site's home page, type in the domain name you'd like to register and click the red magnifying glass "Search" icon.

Select the blue "Add to cart" button.

Select the red "Checkout" button (notice a discrepancy in the prices, this is due to the ICANN* fee which is seen in the next step).

*The Internet Corporation for Assigned Names and Numbers ICANN charges a mandatory annual fee of $0.18 for each year of domain registration, renewal or transfer. Where applicable, the ICANN fee will be added to the listed price for the domain at the time of purchase and itemized in your shopping cart. A full list of affected domains is provided here.
Leave the "WhoisGuard" enabled, then select "Confirm Order".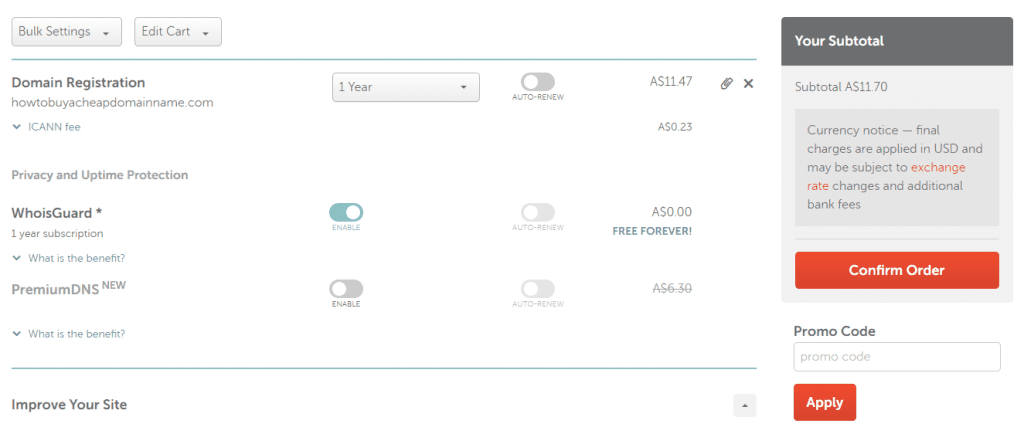 Log in to an existing account, or create a new account.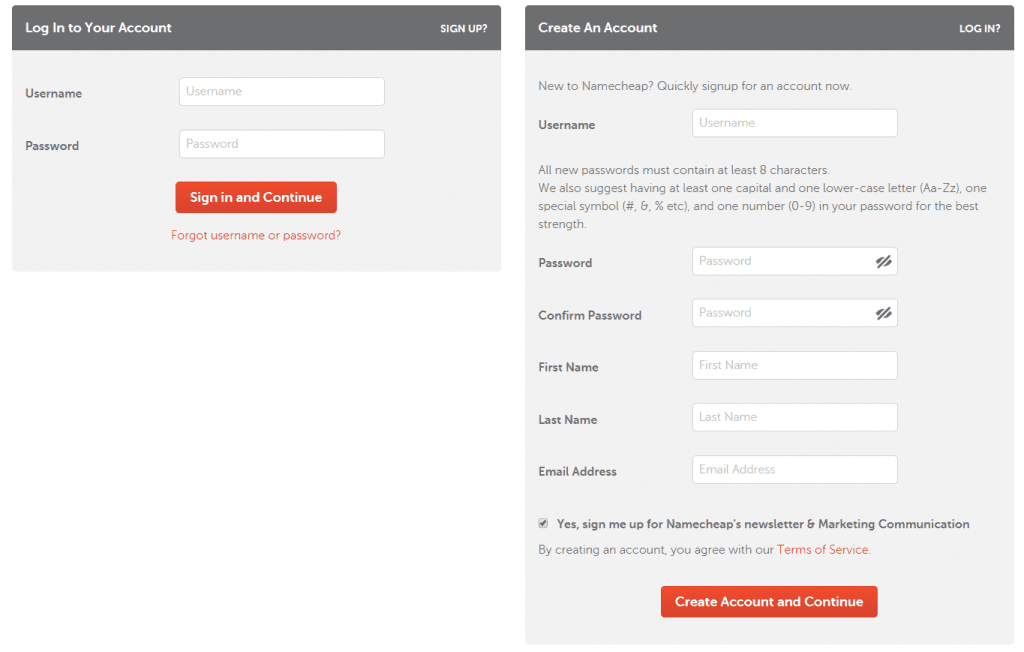 Select your Payment Method and receipt details, then scroll down and check the "Automatically renew all of my eligible new services before expiration", then select "Continue".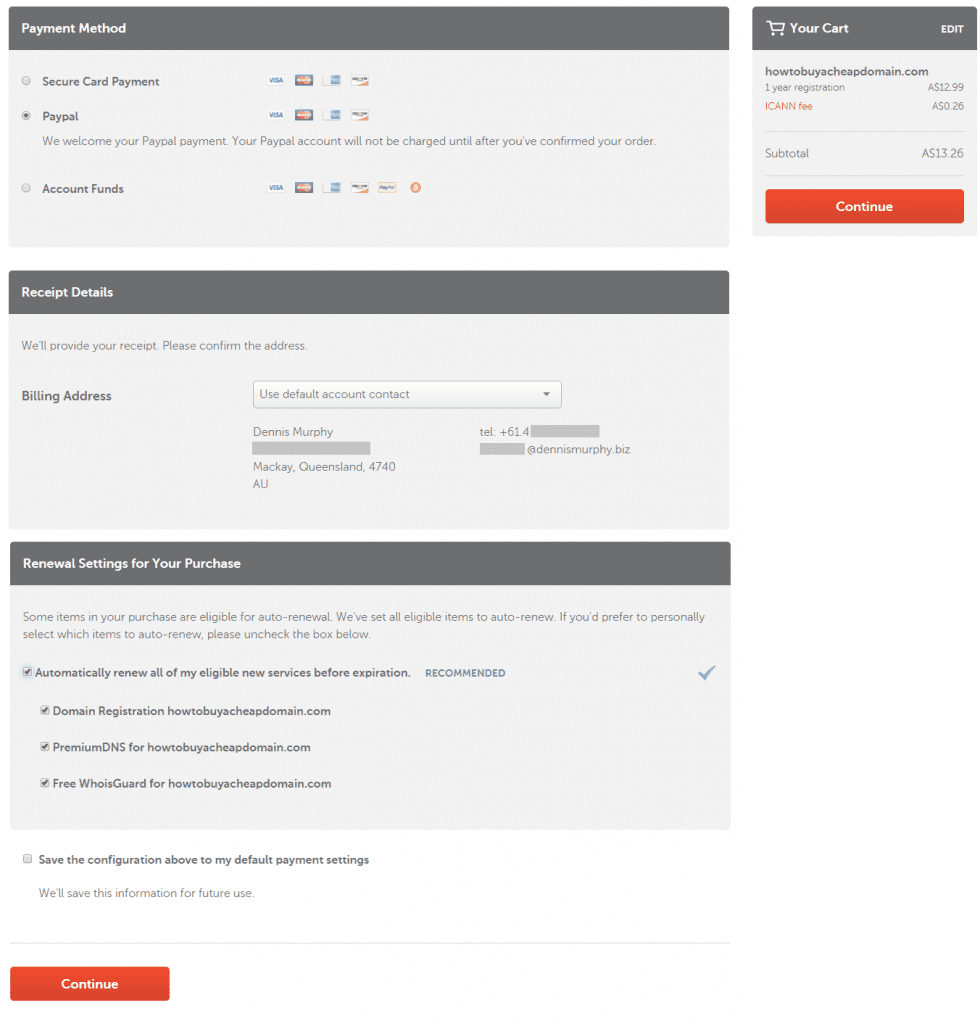 Select the "Pay Now" button to complete the order (note the discrepancy again with the Subtotal, this is because they are displaying USD instead of AUD, which can be confusing. See the bottom of the Order Review where they show the 2 values side by side).